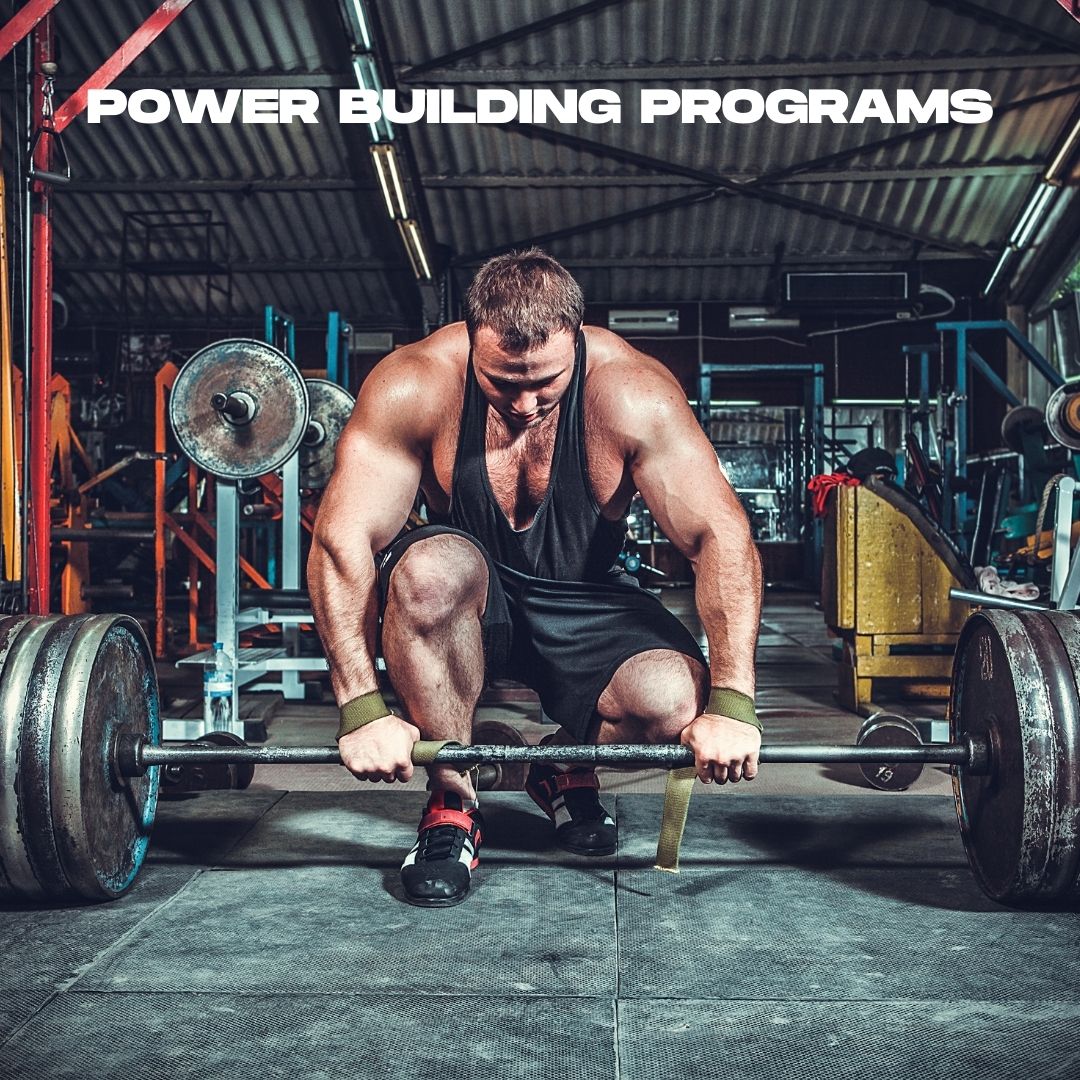 Powerbuilding Workouts
---
Powerbuilding is the weight training routine where powerlifting and bodybuilding come to an inevitable crash. It's really the middle ground for those who have a hard time deciding between bodybuilding and powerlifting. You want to get strong but you also want to get big. This hybrid model accomplishes just that.
Not only do you get to consistently perform the main three lifts but you also get to perform them in lower rep ranges but at the same time, still build muscle throughout every muscle fiber in your body. Could there be anything better than getting your bodybuilding fix and squatting, deadlifting, and benching all rolled up into one nice little packaged exercise program.
You get 4 workout schedule options, fully customizable exercise choices (except you have to do the Big 3 right?) and programs that will satisfy both of your size and strength needs.
1. A 4 Day, 1x Frequency Training Program
2. A 4 Day, 2x Frequency Workout
3. A 5 Day Workout Program
4. A 6 Day Program for those who work out almost every day.
If you want all the ins and outs before purchasing, just check out this Blog for more!