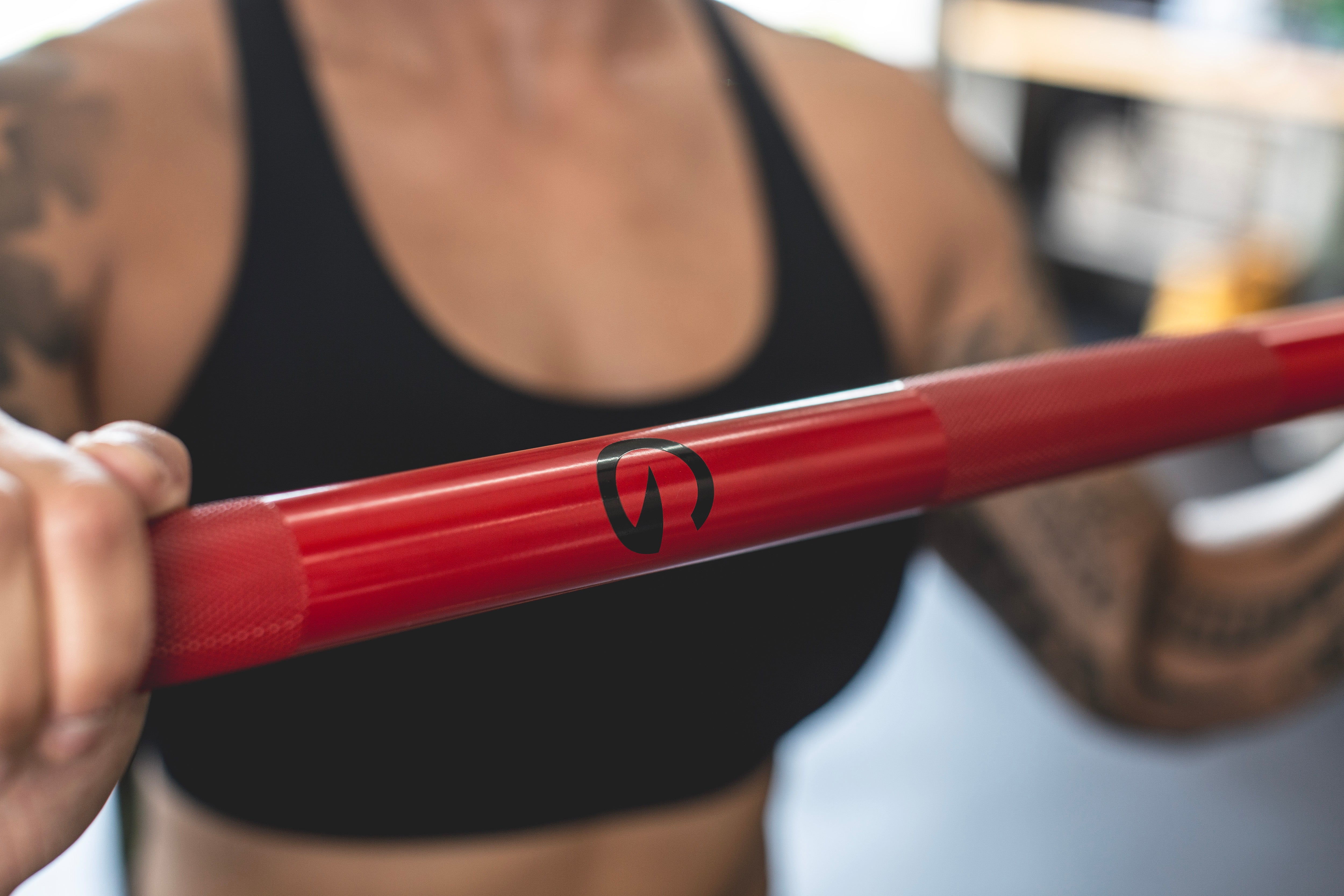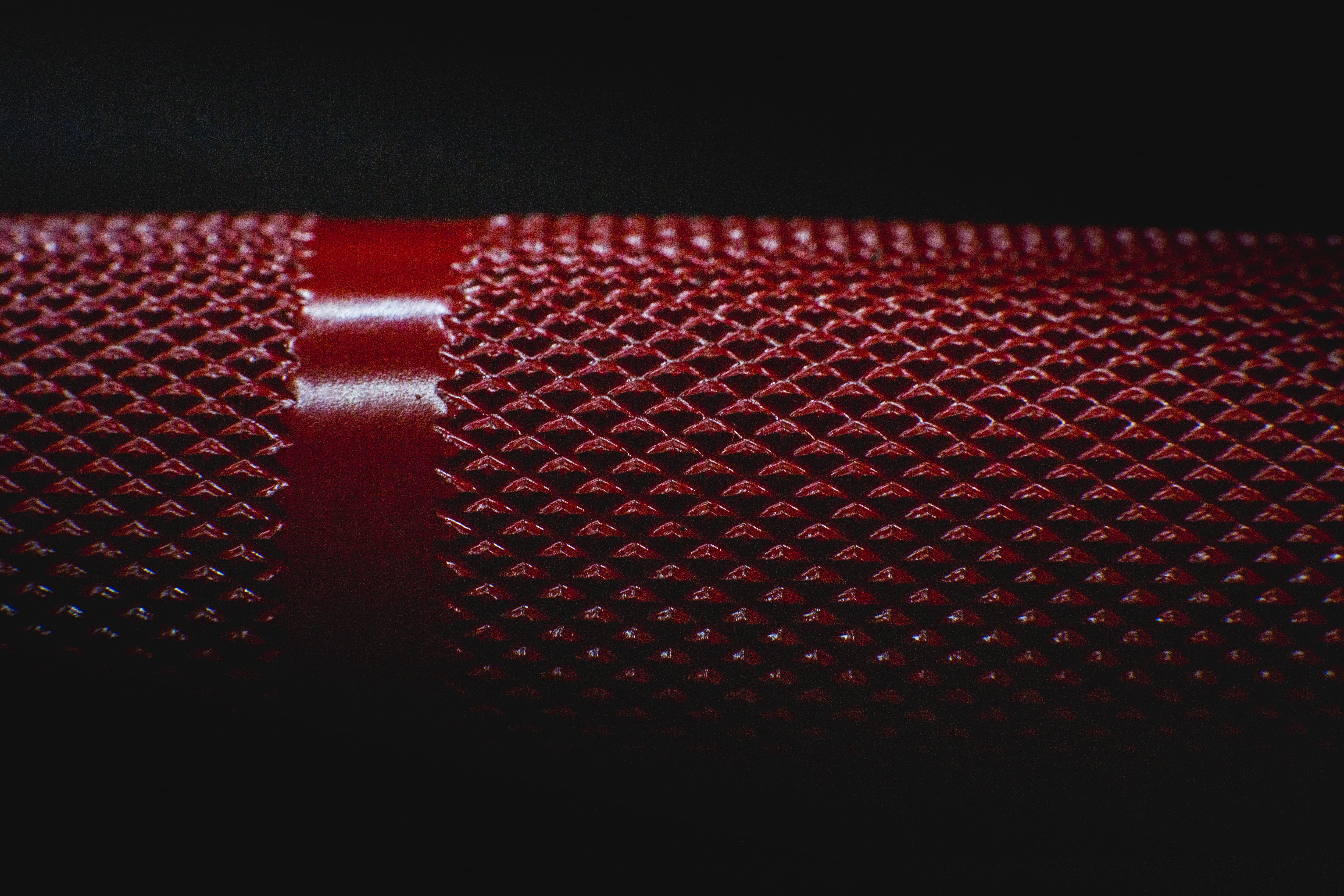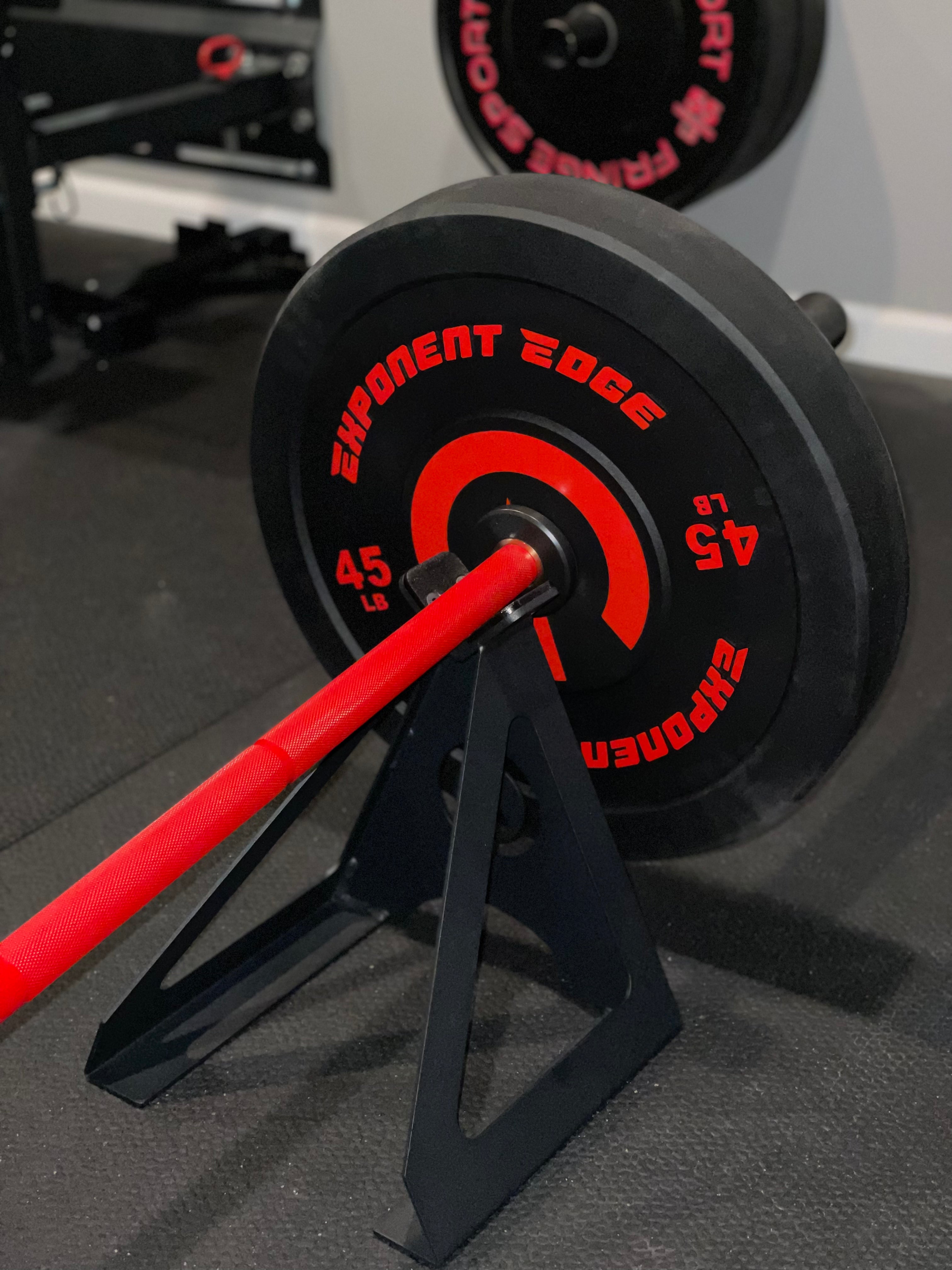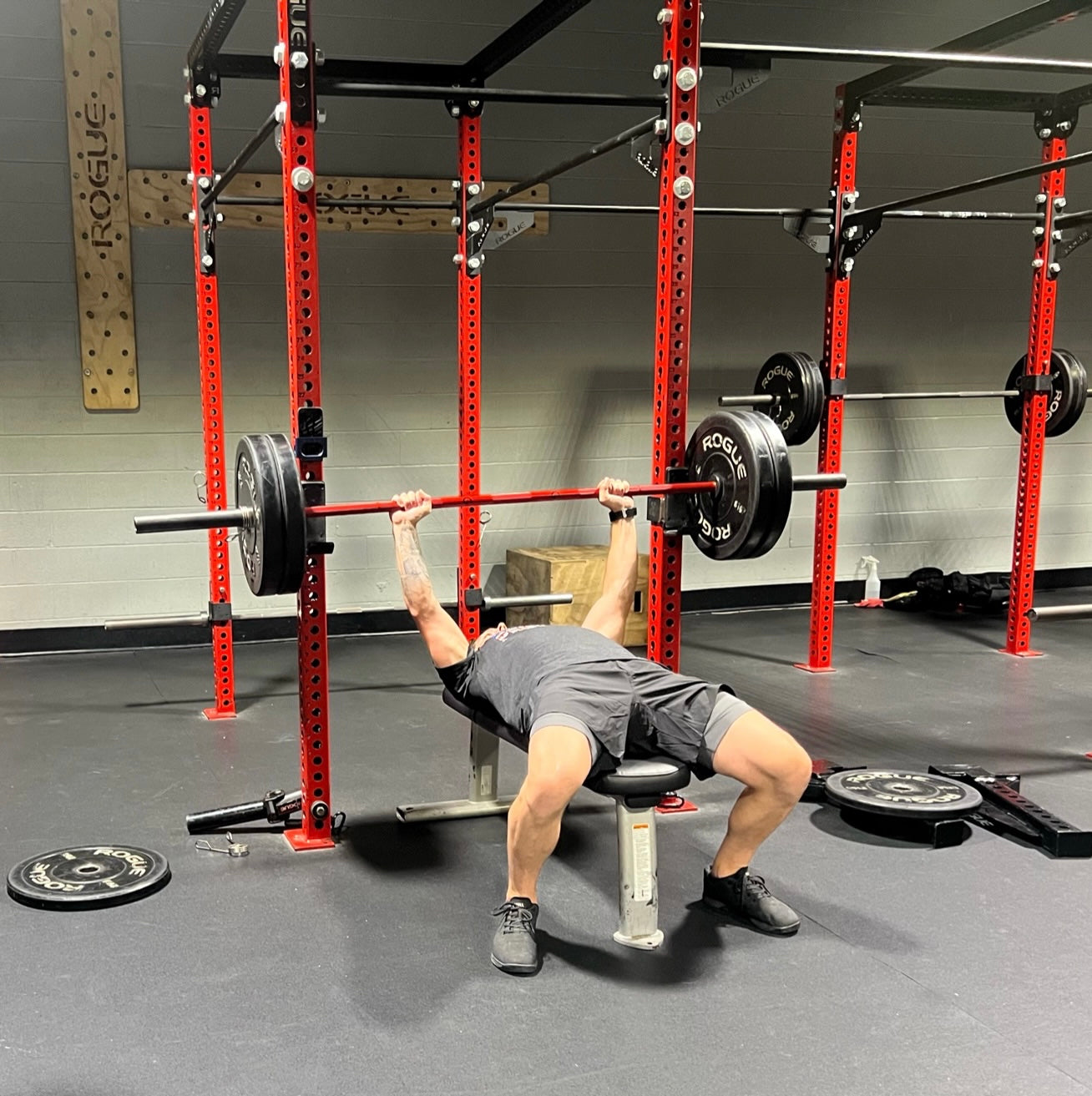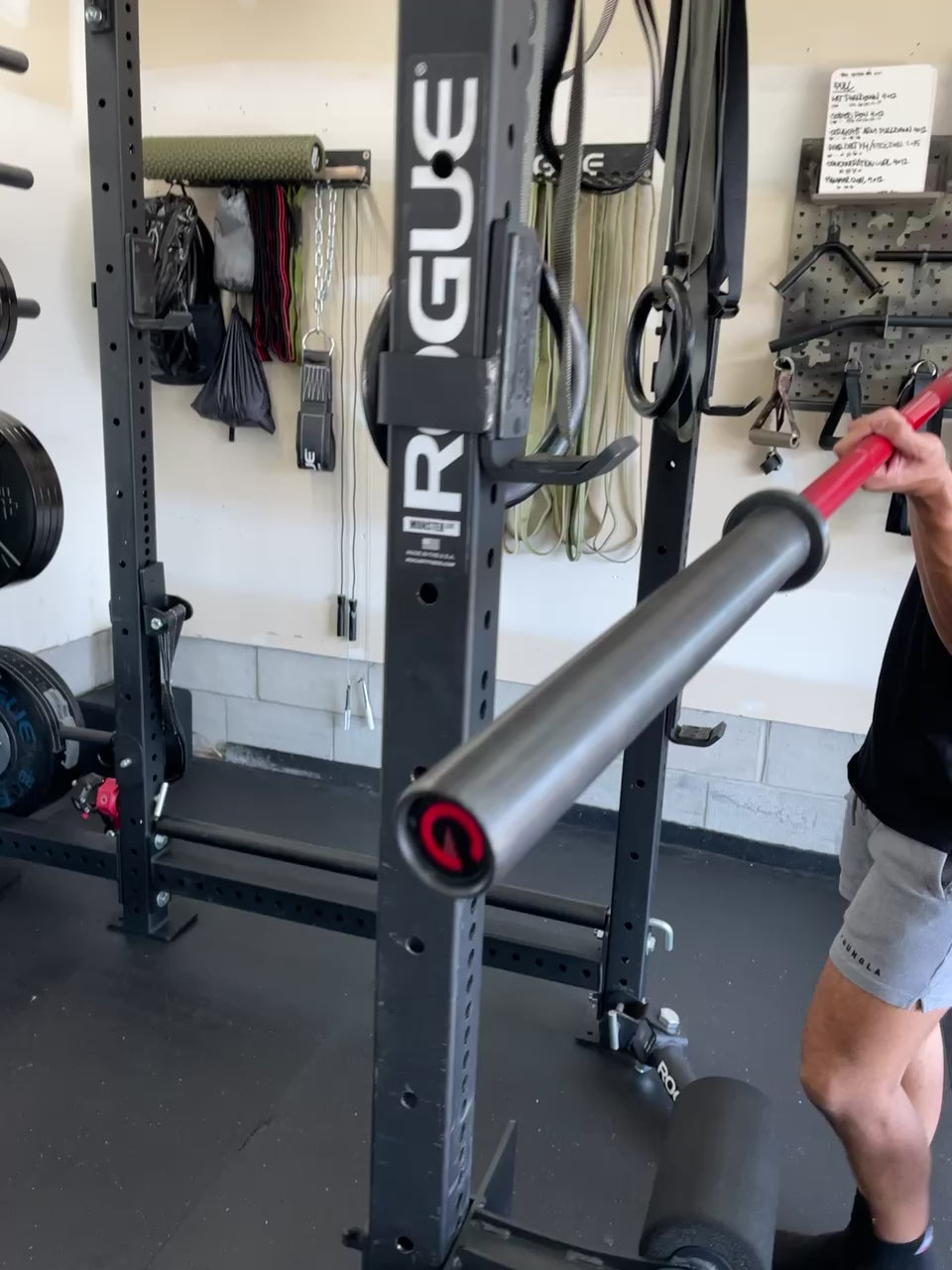 The Edge Power Building Bar - Men's
---
The Edge Powerbuilding bar is a hybrid bar, but not a CrossFit, Olympic, or Powerlifting hybrid but a Bodybuilding and Powerlifting hybrid bar. Why? Because don't we bodybuilders, powerlifters, and one of the most amazing combos ever - powerbuilding, deserve our own custom bar too? Heck yes!
A truly optimal feel for Powerlifting, Bodybuilding, and Powerbuilding this barbell was made with a 29mm diameter at 205k tensile strength and a 1500 lb rating.
The bar length is 86" with a 51.5-inch length between sleeves.
With medium-depth knurling, it has plenty of knurl for your heavy lifts, but not an overly aggressive knurl that will rip up your hands during higher repetition exercises and workouts, the standard for bodybuilders and power builders alike.
The ends of the shaft feature 16.5-inch sleeves with plenty of room for PRs and 4-figure pound lifts.
The medium textured knurling ensures excellent grip and contact through heavy movements.
Center knurling is present to improve grip on your grueling Barbell Squats.

Available in exclusive Exponent Edge branding, this model is a genuine game changer and represents the highest level of precision engineering.

A Cerakote finish is a ceramic and polymer coating that creates stunning looks and better durability. Cerakote is one of the most rust-resistant and lowest maintenance of any coating available and you are sure to have a barbell that will continue to look new with very little maintenance. This finish delivers superb abrasion, wear, and corrosion resistance. The Cerakote Finish version includes a 205,000 PSI tensile strength shaft, medium knurl marks, quality composite bushings, and a lifetime warranty against bending.

This barbell delivers multi-purpose versatility and dependable performance. The bar comes with a lifetime warranty on construction and bending on all of our bars. With proper care and use, this bar will never become loose or dislodge and never require maintenance other than an occasional wipe down.

QPQ sleeves

The benefits of the QPQ Process and resulting properties from the chemical and structural composition changes created through Melonite QPQ are;

Increased surface hardness
Lower coefficient of friction
Enhanced surface lubricity
Improved running wear performance
Increased sliding wear resistance, and
Enhanced corrosion resistance
This is a pre-sale item with an expected shipping date of October, 2023.

Shipping rates will be determined at checkout.

In-stock products will ship out 3 - 5 business days after purchase. Any Pre-order products will ship out once landed in our facility. Pre-order timelines will be clearly outlined in descriptions.
We are committed to excellence and if you are not satisfied with your product for any reason, return it within 60 days of purchase.
This product has no reviews yet.